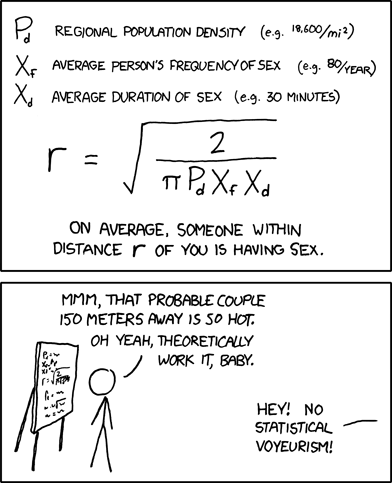 Which I am seeing with Nyx, Vicky, Dora, Tierra, and possibly Ginny as well. We'll see. I am looking forward to it immensely. Hopefully I can stop hacking for long enough to actually watch a movie. Stupid mild allergies.
I was going to add another English essay, but I discovered that the next one on my hit list had already been added
here
. Early March seems so ridiculously far away. I didn't even have readers then. How utterly absurd.
Ah, well. Have a couple of cartoons from xkcd.com to cheer you up.